24th March, 2023
2 Ramadan, 1444
Email:
admin@nmc.nsw.edu.au
Assalamu Alaykum,
As we enter the blessed month of Ramadan, I would like to take this opportunity to extend my warmest greetings and best wishes to all members of our school community.
Ramadan is a time of spiritual reflection, fasting, prayer, and charity. It is a month of great significance to Muslims around the world, as we strive to deepen our connection with Allah (SWT) and strengthen our faith.
During this month, our students will have the opportunity to observe the fast, and I encourage them to embrace this holy month with enthusiasm and devotion.
As a community, we can support one another through acts of kindness and generosity and come together in the spirit of unity and compassion.
As we fast and reflect, let us also remember those who are less fortunate, and commit ourselves to acts of charity and service.
Let us embrace the values of compassion, empathy, and kindness that are at the heart of our faith and let us strive to embody these values in our daily lives.
I pray that this Ramadan will be a time of spiritual growth, reflection, and renewal for all of us and that it will strengthen our connection with Allah (SWT) and with one another.
May Allah (SWT) bless us all during this holy month and throughout the year.
Ramadan Mubarak.
IMPORTANT DATES
First school Iftar Friday 24th March
Second school Iftar 31st March
Last day of Term 1 4th April
First day back term 2 Monday 1st May
Parent Teacher Interviews term 2
Wednesday 10th May -Thursday 11th May
Kindergarden – Ruby   
Assalaamu Alaykum,
Ramadan Mubarak to all our wonderful NMC families. I hope you all enjoy this special time with your family. The last three weeks have been very busy in kindergarten since our last newsletter addition.
The students have very much enjoyed sharing their family stories with their classmates during our weekly History sessions. The boys and girls loved having the opportunity to share their family photos and items representing their family's heritage. Our art and craft sessions this term have been a hit. The students have participated in these lessons very enthusiastically. They have represented living things in paintings, paper craft and collage activities. Our kindy room is looking very colourful.
Our kindergarten students have had a lot of fun each Wednesday afternoon, when joining up with the Grade 1 class for our weekly basketball skills sessions. We have some great little basketballers ready to take to the court one day. A highlight the last few weeks has been the planting of bean seeds. The students independently set up their own container with soil and planted a range of bean seeds. There has been much excitement in the classroom the last couple of weeks as we have watched the roots, stems and leaves grow.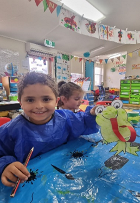 Another recent highlight for kindergarten was our trip on a big bus to the Young Railway station as part of the NRMA and police bus safety program. The big smiles and giggles of excitement as we boarded a bus for the first time as a class was lovely to see. The last week has been a very busy one in kindergarten, with daily Ramadan art and craft activities, along with Harmony Day activities and end of term assessment. The kindergarten students are already showing such pleasing progress in such a short time. I am very proud of them.
Thank you, parents, for your continued support. And thank you for all you do at home to assist your child's academic development. It is sincerely appreciated.
Kind regards,
Dee Ryan
Kindergarten classroom teacher
1 Pearl
Assalaamu Alaykum,
Ramadan Mubarak. Year 1 has been working very hard the last few weeks completing all their assessments. I want to personally commend them on all their hard work. With Ramadan upon us we have been reflecting about kindness in our classroom. We have taken the time to consciously be kind to each other, not only at school but at home. Year 1 has even put their hands together in solidarity to make a peace symbol, to remind us of the essence of Islam – PEACE. We pray that this month is a journey of self-reflection and self-growth. May Allah bless the Umma of Young Inshallah.
Kind Regards
Mrs. Bryla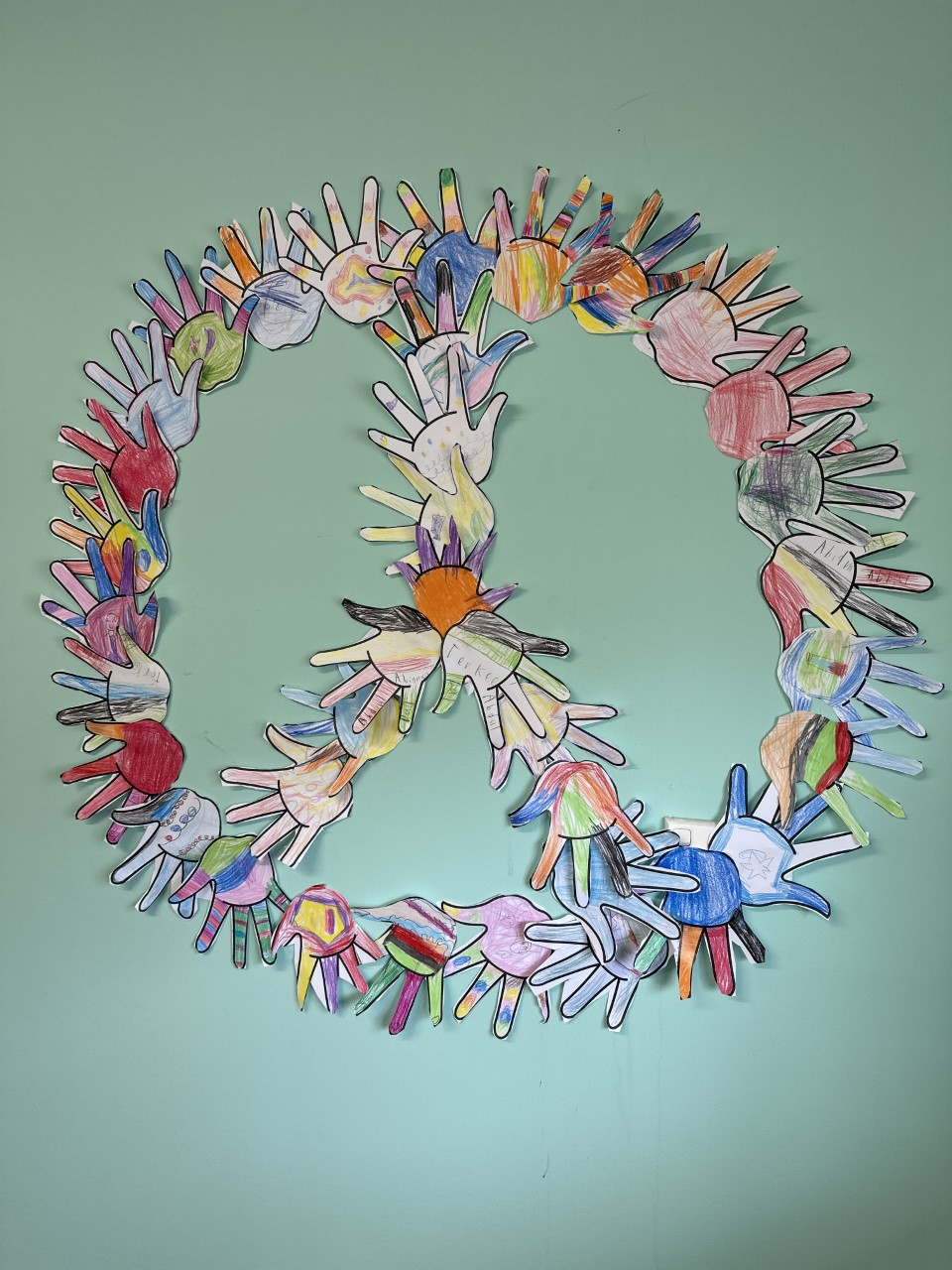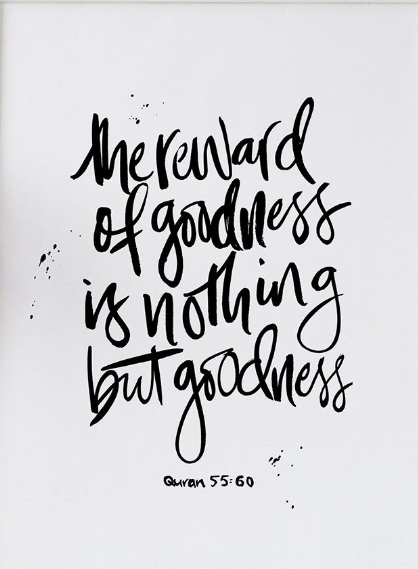 2 Pearl
Assalaamu Alaykum Parents,
With the arrival of Ramadan, I would like to take this time to wish you all a Ramadan Mubarak. May Allah SWT shower your family with his blessings in this holy month of Ramadan. Year 2 have been extremely excited for Ramadan to begin. Acting on this excitement, we have begun decorating our room with Ramadan inspired artworks.
Students have been working hard over the last few weeks and continue to do so in applying their knowledge learnt since the beginning of term to complete their assessments. I am so proud of each student's hard work that is delivered each day.
Kind Regards
Miss Sarah
3/4 Emerald
Assalaamu Alaykum
In Stage 2, the students have studied a variety of topics in different learning areas.
In English, the students have learned how to write an information report along with regular practice of handwriting and spellings.
In science, the students have explored different methods of heat transfer, such as conduction, convection, and radiation. In addition, in mathematics, the focus has been on whole numbers, addition and subtraction, and reading analogue and digital clock times. The students explored the concept of printmaking and the theory behind various forms of printmaking with some hands-on activities in Visual Arts. In History this term, the topic of learning has been the study of the Aboriginal identity and culture in the local area, particularly Wiradjuri Aboriginal group.
Last but not the least, in PDHPE, the students have progressed on the topic of how to manage the changes that may happen in their lives as they grow including the changing social and emotional responses to a variety of situations, and a range of strategies to manage these changes to develop and further strengthen resilience.
Kind Regards,
Miss Noshin
5 Sapphire
Assalaamu Alaykum
The second half of term 1 for year 5 has been very busy with students completing several assessments, applying all of the knowledge they have learnt in term 1. For Maths the students have been working on angles and multiplication. In English the new spelling mastery books have been amazing for the students, with numerous students getting fantastic results. Year 5 have also been completing their NAPLAN. Students have started submitting their science projects on Biomes and they look excellent. Couple of weeks to go and I hope the students enjoy a hard earnt break which they deserve. Ramadan Mubarak !
Mr Boulad
6 Sapphire
Assalaamu Alaykum Parents,
As the term comes to a near end I would like to say a very big thank you to year 6 for working so hard this term and ending it positively with the completion of assessments this week. This week year 6 have also managed to have a class party to mark my last week at New Madinah College before I go off on Maternity leave Alhamdulillah.
The students enjoyed the party snacks and a small take home gift to show my appreciation of their efforts this term. All the best for what remains of the year to come year 6, and off course Ramadan Mubarak
Mrs Raad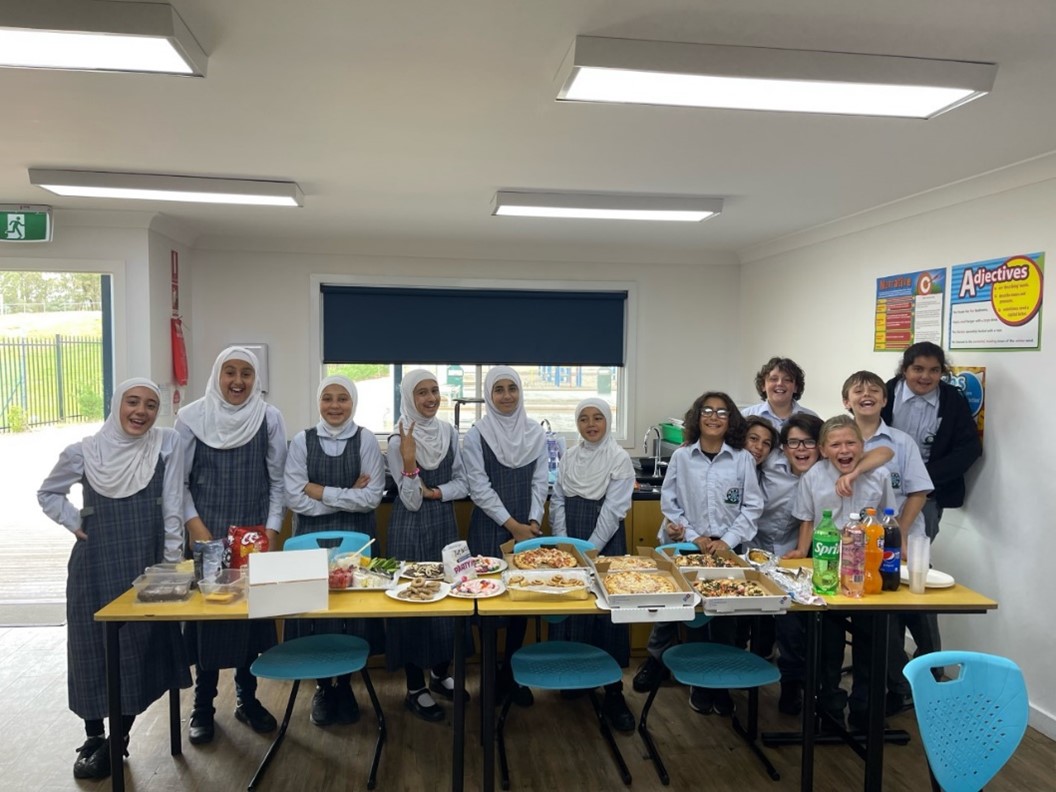 7-8 Diamond

|

9 – 10 Opal

Assalaamu Alaykum Parents,

Over the last two weeks the high school has experienced changes in staff.  I now teach in the high school section across several subjects and in both stages. I have found the students welcoming, engaged and inquisitive. The high school teachers are now staying in one classroom, which enables the rooms to contain more subject specific educational posters/ resources and fosters improved student organisation. In Mathematics, students have been learning algebra and revising BODMAS. The majority of students are now capable of simplifying and expanding basic algebraic equations. In Years 7 and 8 Science, students have started learning about heat energy and particle theory. They've also revised scientific skills during Naplan test times, ensuring students don't miss out on new content. In Stage 5 Science, the students learnt the basics about DNA structure, chromosomes and have commenced learning about natural adaptations. Throughout Term One, students in Years 7 and 8 have been learning various sketching and shading techniques in Visual Arts.  While in Stage 5 Design and Technology, students have studied macramé and created several pieces, demonstrating clear creative prowess. They are currently working on their major project for the end of the term.

In preparation for Ramadan, the students created 3D lanterns, a collaborative coloring artwork, completed worksheets and a mosque collage. The students also reflected on their life and wrote something they are grateful for on lanterns.  I used these lanterns to create a tree of gratitude which is on display in the new library area. Since the commencement of Naplan, I've had to step away from face-to-face teaching in the high school, however this will recommence either Thursday or Friday in Week Eight.

I look forward to refining the learning experiences within the high school and ensuring all students set personalized learning goals to work towards throughout Term Two. Students can expect to use laptops on a regular basis and receive homework during the week in all subjects. I aim to strengthen connections with the families of high school students and ensure the learning environments offer dynamic learning experiences where all students can continue to strive for and pursue academic excellence.

I hope this Ramadan will help you become closer to Allah, enlighten your faith journey and highlight the aspects of your life your grateful for.

Mrs Donna Tyrrell
Curriculum Coordinator (K-10)