Last week, the New Madinah College campus was buzzing with excitement as our special guest, Healthy Harold, paid a visit to our school. Healthy Harold, the beloved giraffe puppet and ambassador of health education, brought a wealth of knowledge and inspiration to our students. His visit was a memorable and educational experience for all.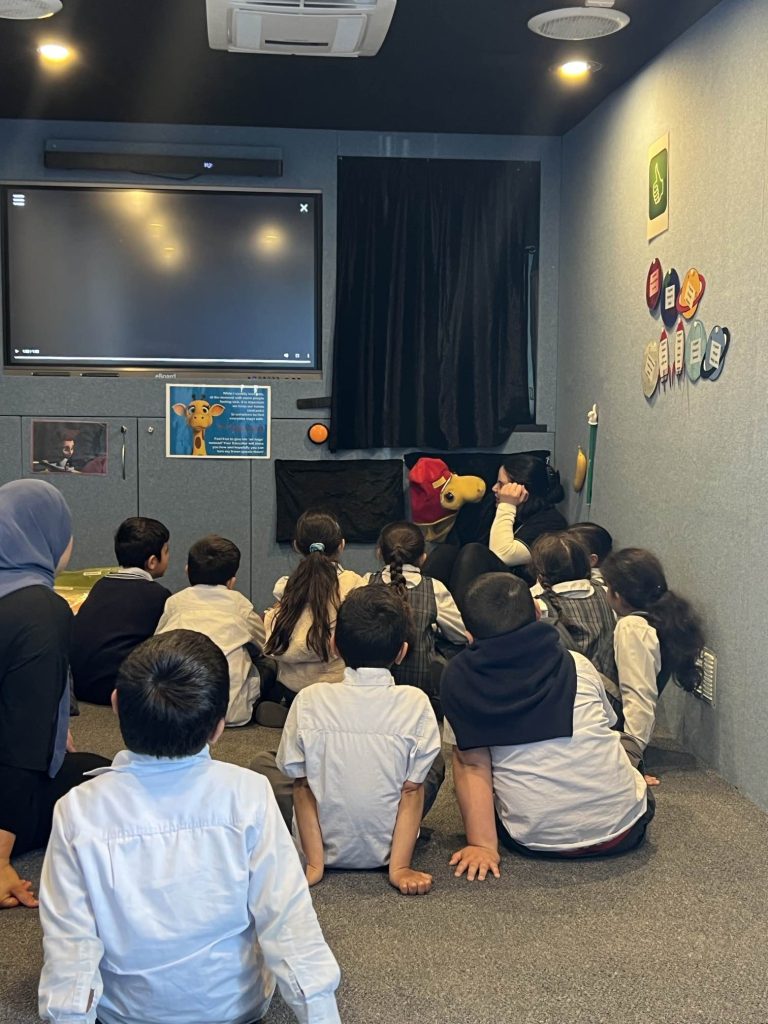 Learning Through Play:
Healthy Harold's visit was not just about imparting information; it was about interactive learning through play and engagement. The program offered our students a unique opportunity to explore critical health topics in a fun and approachable manner. Through games, discussions, and storytelling, Healthy Harold made learning about health and well-being an enjoyable adventure.
Empowering Future Decision-Makers:
At New Madinah College, we believe that knowledge is power, especially when it comes to health education. Healthy Harold's visit aligned perfectly with our commitment to empowering our students to make informed decisions about their health. Through age-appropriate discussions about nutrition, exercise, personal safety, and drug awareness, our students gained valuable insights and skills to lead healthier lives.
Fostering Lifelong Habits:
One of the most important aspects of Healthy Harold's visit was its emphasis on instilling lifelong healthy habits. Our students learned not only the importance of making good choices but also how to implement these choices in their daily lives. Whether it was understanding the benefits of a balanced diet or knowing how to say "no" to peer pressure, Healthy Harold's lessons will continue to resonate with our students long after his visit.
A Grateful Community:
We extend our heartfelt gratitude to the Life Education team and, of course, to Healthy Harold for their dedication to educating and inspiring our students. Their commitment to health education aligns perfectly with our vision of creating informed, responsible, and healthy individuals who will contribute positively to society.
Conclusion:
Healthy Harold's visit was a resounding success, leaving a lasting impact on our students and the New Madinah College community. We are excited to see our students embrace healthier lifestyles and make informed decisions about their well-being. We look forward to future opportunities to engage with programs like Life Education, as we continue to nurture the minds and bodies of our students.
Thank you, Healthy Harold, for making health education a memorable and transformative experience at New Madinah College!